Cyberpreneur Philippines: Online Business Start-up Guide, the latest title from PageJump, is your answer if you want to become an online entrepreneur. Edited by Ray Calbay, Marv de Leon, and Paolo Lising, the book contains practical tips, insights, and noteworthy suggestions to start your venture.
Startup founders, top freelancers, and company CEOs contribute chapters about the many online business opportunities that enterprising Filipinos can take advantage of. Topics range from skills assessment, business planning, to important Web skills such as search engine optimization and social media marketing. Readers are encouraged to log on to the book's companion website (www.cyberpreneur.ph) for more content or discuss in social media using the #CyberpreneurPH hashtag.
"We are confident that this book will help in the realization of our dream of spurring online-based start-ups, services, and other innovative and up-coming products in our country," notes Senator Bam Aquino in his foreword to the book.
The book launch is set on October 25, 4:30 p.m. to 6:30 p.m. at Fully Booked, Bonifacio High Street branch. Those who will attend have the opportunity to interact in an open forum with the book's contributors. The event is open to the public.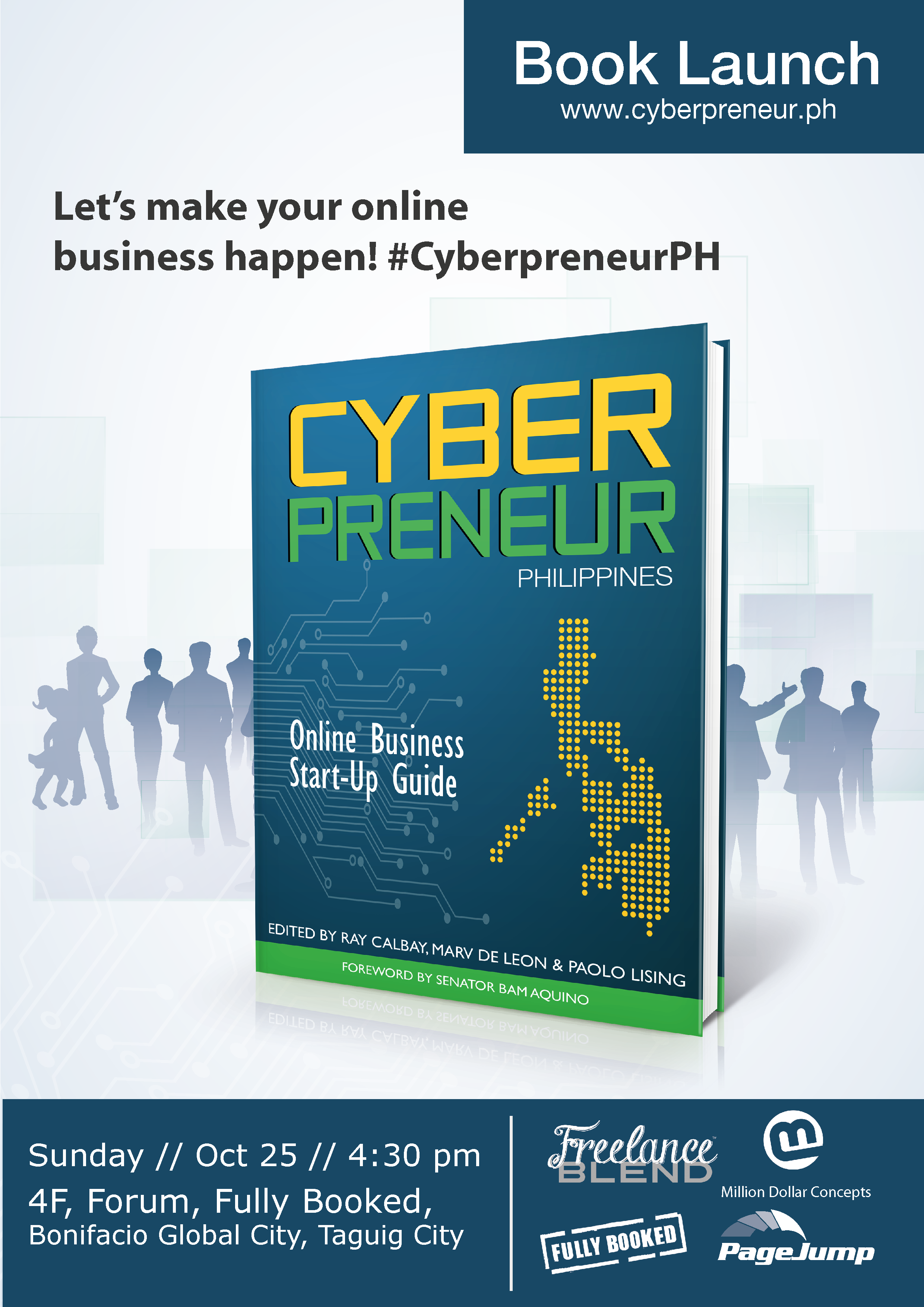 close
Want more expert tips? Get a copy of Cyberpreneur Philippines from leading bookstores, or order from us!